Here are the publishers I wrote reviews for. You will also find the list of all my reviews for partners in French and in English below.

Created in 2010, Aux Forges de Vulcain publish novels, studies, electronic books and art book from the whole world.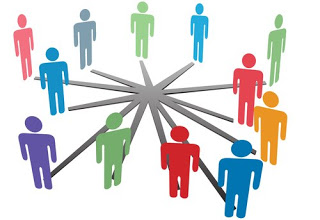 Bostick Communications (EN)
Created in 1988 in America, Bostick Communication helps self-published authors to get in touch with reviewers and the press in order to promote their book(s). Every genre is published.
The Éditions du Chat Noir were created in 2010 and specialised in imaginary literature ; fantasy, bit-lit, gothic, steam punk are published in paper version or e-book.
Created in 1999, the Éditions Chloé des Lys, established in Belgium, publish novels, poetry and collective books.
Éditions Persée (FR)
The Éditions Persée publish authors from various horizons and focuses on the discovery of new talents and novelty. They publish mostly essays, biographies and novels.
The Éditions du Petit Caveau are an associative publisher created in 2008 and specilised in vampire literature. Novels, short stories or graphic novels deal with every for of the myth of vampires.
The Fondation Culture LGBT supports artists from the French lesbian, gay, transsexual and bisexual community and published very diversified works.
The Éditions Scrineo were created in 2005. The started by specialising in publishing essays, documents and practical guides before turning to fantasy and young adult literature. The branch Scrineo Jeunesse was created in 2010 and specialises in fantasy and fantastic literature.

Aux Forges de Vulcain (FR)
❖ Après la Vague - Alexander Key
❖
❖ Le Pays Creux - William Morris
❖
❖ Y'a pas de Prévenance - Jean-Charles Hue (Français)
❖
❖ Y'a pas de Prévenance - Jean-Charles Hue (English)
❖
Bostick Communications (EN)
❖ Deadly Passage - Lawrence W. Gold
❖
❖ The Compass Cactus, Teen Book #1 - Kari Kinnard Pratt ¬ Kent Johnson Olsen
❖
Éditions du Chat Noir (FR)
❖ La Dame Sombre, Les Damnés de Dana #1 - Ambre Dubois
❖
Éditions Chloé des Lys (FR)
❖ La Balançoire - Raymonde Malengrau
❖
❖ Devoir et Mémoire - Henri Beaudout
❖
❖ Orages - Céline Gierts
❖
❖ 24 Heures pour la fin d'un monde - Emilie Decamp
❖
Éditions Persée (FR)
❖ La Colonie d'Astrelof, Naya #1 - Natacha Catel
❖
❖ Féealy Mage - Rawia Arroum
❖
Éditions du Petit Caveau (FR)
❖À l'Ombre des falaises - Chloé Bourdon
❖
❖ Marquise des Ténèbres, Les Soupirs de Londres #3 - Ambre Dubois
❖
Fondation Culture LGBT (FR)
❖ Ma vie d'avant, Cet autre qui grandissait en moi #1 - Ange Godart
❖
Partenariats ponctuels (FR)
❖ De la Lumière aux Ténèbres - Ange Godart
❖