Here are the Blogger Partners of "Once Upon a Book.

The main idea is to share the events organised on our blogs so that they are promoted and more people decide to take part. It is also possible to compare our reviews, to write posts together, to prepare events in groups... Any other idea is welcome.

If you own a blog and would like to be my partner, you just have to send me an email.
Subject: Partner
Address: powers-of-words@hotmail.co.uk
Explaining why you would like to be a partner and what it would involve.

I'm looking forward to receiving your messages!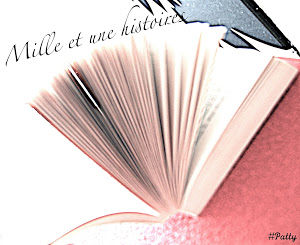 ❖ Aux 1001 Histoires
❖
My first partner is Patty, owner of Aux 1001 Histoires. Discover her first blog where she published book and film reviews.
Together, we organise the challenge "
Travelling the World in Books
"
_________________________________